Diane Snelson
VP, Account Supervisor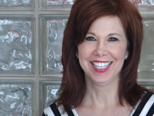 Diane brings balance to REALITYRx.
Diane skillfully juggles her impressive career with a long list of responsibilities that include being a mother of two and a wife of many years.
She began her career working on the client side and more than two decades later, she is now on the other side of the equation, partnering with clients, and adding her personal touch to her accounts. Much of her career has focused on prelaunch planning to bring new Rx products to market in oncology, pain, gastroenterology, hematology, immunology and supportive care. Diane gracefully draws from her expertise gained through working in the field of pharmaceutical specialty sales, marketing and healthcare communications to bring her sharp, creative and strategic focus to REALITYRx.
Diane thrives in an atmosphere of creativity both at work and at home. Her husband, Doug, has written several award-winning children's books featuring the designs and illustrations created by her adult children Ryan and Renee.
When she's not at work and the weather heats up, you can find Diane with her toes in the sand on Long Beach Island, accompanied by eight furry sets of toes belonging to her golden doodles.
Diane's got her balancing act down to a science.